There is a difference between handmade and homemade clothing. Every sewer aspires to her clothing looking handmade. In this article by Katrina on Katrina Kay Creations we find 10 tips to make sure your work looks handmade.
The word 'home made' in sewing normally is associated with poor quality workmanship. Every sewer wants to avoid this look to her final product. Whether this is due to incorrect choice of the fabric or inaccurately fitting the garment you will find a selection of points which are designed to improve your sewing technique. The points here are explained very clearly and the reasons are added as to why they are mistakes.
While there are many problems relating to equipment which can also cause errors, in this article we see ten of the most common mistakes which give your garment a homemade look. They are valid for beginners and experienced sewers alike. If you avoid these ten points you will be well on your way to have your garments look handmade and professional.
1. Using fabric that's unsuitable for your pattern design
2. Laying pattern pieces in both directions for napped fabrics or one directional prints
Below is an example of fabric layouts for fabrics with nap and without.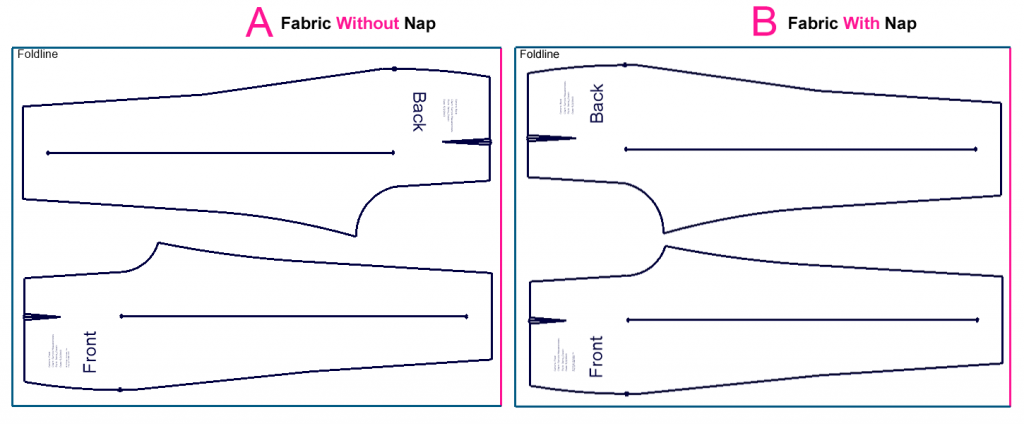 3. Cutting fabric without making sure pattern pieces are straight
Remember, once the pattern pieces have been cut off grain, no alteration can fix them.
4. Using the wrong interfacing or no interfacing at all
Interfacing is necessary to give your garment a clean, neat finish as well any extra structural support it may need.
5. Ignoring pattern markings
Ignoring your pattern markings will cause you to have to guess or go back and mark them later after the garment is partially sewn. And sometimes it won't be as accurate as it would've been had you marked it in the beginning.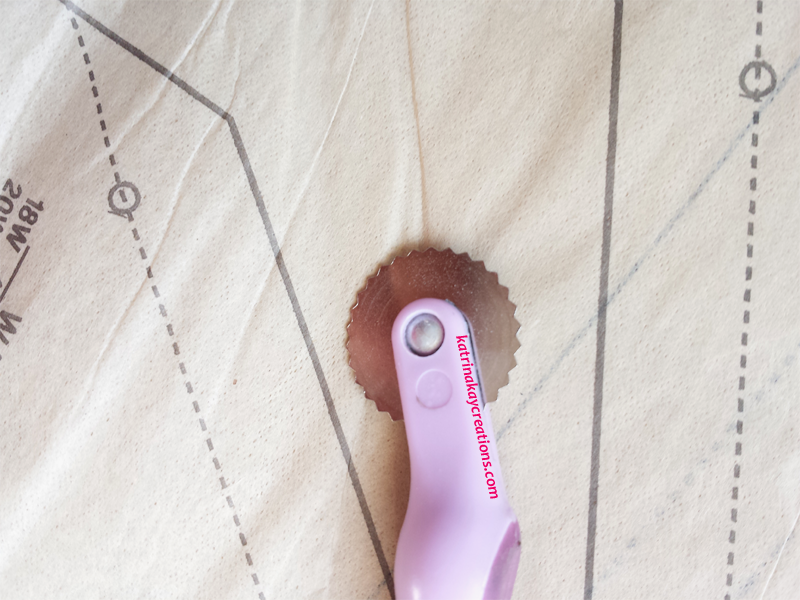 6. Pressing seam allowances after they're joined to another seam
Pressing has a major impact on how good your garment looks when it's finished. Don't skip it.
7. Folding under & top stitching a neckline or armhole instead of using a facing or bias binding
You cannot get a good result from turning under a curved seam allowance and top stitching at the neckline and armhole. Instead you'll get ripples and possibly stretch the area so it becomes wavy instead of laying flat.
8. Leaving your seams unfinished and unraveling
Your garment should look as good on the inside as it does on the outside.
9. Using the wrong hem finish
Use the wrong hem finish on your garment and it will stick out like a sore thumb. For some reason the eye just goes right to it.
10. Wearing your garment as is, without making any alterations to your pattern
It's safe to say that 99.9% of the time, you're going to have to alter your pattern in some way-whether it's a minor or major alteration. That's just the way it is.
Learn more: 10 Sewing Mistakes That Will Make Your Clothes Look Homemade